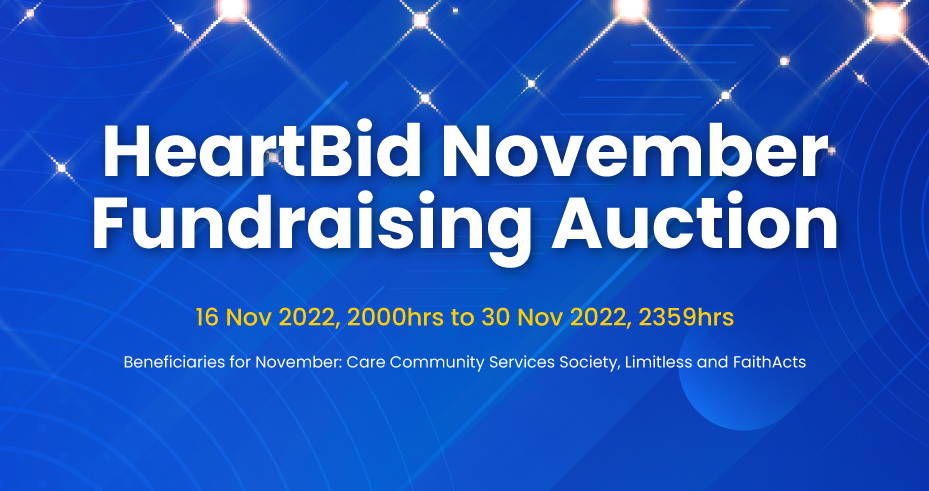 Welcome to the Cerebral Palsy Alliance Singapore (CPAS) Fundraising Auction 2023.
The Charity Dinner is our main fundraising event of the year, where we seek to raise $250,000 for our
clients with cerebral palsy and multiple disabilities.
The event is co-presented with our sponsor, Marina Bay Sands, who has kindly sponsored the
venue and dinner, for CPAS to fundraise for our essential programmes and services.
Every year, we organise a charity dinner with the hope of raising funds to support a diverse range of programmes and services, including procuring suitable technology and equipment to improve the well-being of our beneficiaries.
Auction ending on 18 Aug 2023, 2359hrs